Return REDBIRDTX

Indian Spring Wildlife Area - Private
---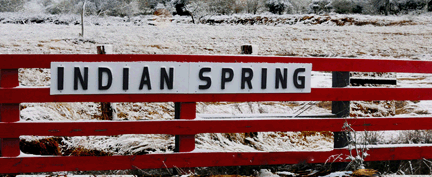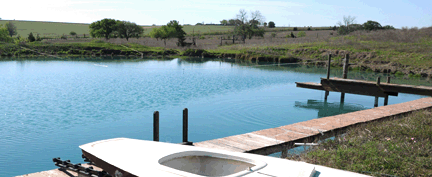 ---

2022

---
The original Homestead was built in the late 1800's. At that time, the land was an open prairie. The site was settled because of the all-weather Spring near the
top of the hill. The nickname "Indian Spring" came from the Indians knowing water was available here no matter how severe a drought was occurring.
The Spring also supplied a water source for the wildlife as it trickled down the hill. The water from the Spring continues to provide year-around water for wildlife.
A "bird" and "small animal" water fountain, protected from large predators, is maintained and feed by the Spring before it flows into the pond shown above.

Native Pecan and Bodark trees (Osage Orange) were abundant in the Dry Creek area. Indians prized the Bodark wood for bows; settlers used it for fence posts.
A representative number of both trees is allowed to grow.

A difficult task is to restore the prairie grasses which have been destroyed with over grazing, invasive weeds and thorny brush.
The most efficient method found is to shred at a higher than normal height using the native seeds to flourish. Wildlife also eats the seeds.

The land had eroded making it difficult to get the grass to grow. Removing the livestock has thickened the grass. Droughts are a "major" obstacle to sustaining new grass growth.

Deer from the adjacent Lavaca River bottom and white-wing doves are very common. Wildlife diversity including all types of birds is being encouraged through
improved habitat. Bird houses and a feeding station were installed near the Spring. Changes underway in the Wildlife Area should allow native grasses, flowering plants,
and vines to restablish. While the vegetation is being reestablished, supplemental feed is available for the deer, small animals, and birds. The amount of supplemental feed
has decreased as the land and grass has improved. An automated feeder is available year-round along with feed blocks.

The pond on the property is home to some large catfish (up to 24 lbs), sunfish, bass and large red crawfish.

The wildflowers in spring are sensational especially with the cattle off the property.

This property has a hill which provides a panoramic view to the West: The City of Moulton is seen in the distance.
(An enclosed "Wildlife Viewing and Photography Stand is planned for the property in 2023.) Photography opportunities include: Weather systems (view approaching storms), Sunsets,
Roving wildlife, Migrating birds, and Star-filled night skies. This makes for year-round wildlife/photography experiences.

As of 2022 white tail deer have taken permanent residence on the place especially the creek and the wooded hill top area. The deer are usually seen late in the day.

Indian Spring Pictures:
---
Installations: (Feed, Water, & Structures)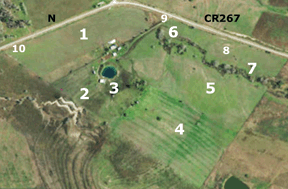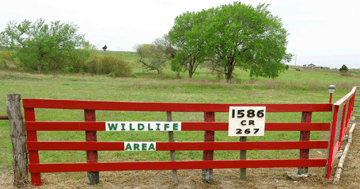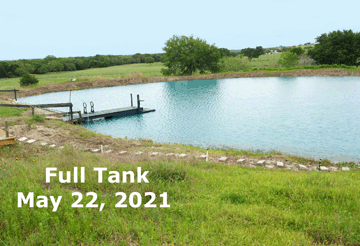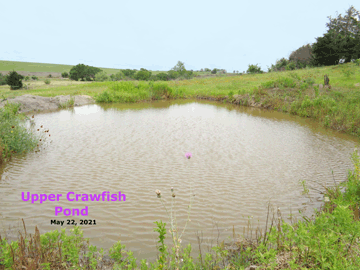 Animals: (Mammals, Fish, & Others)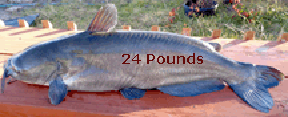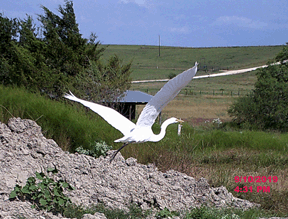 Vegetation: (Grasses, Flowers, Cactus & Trees)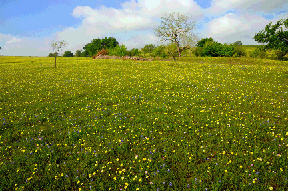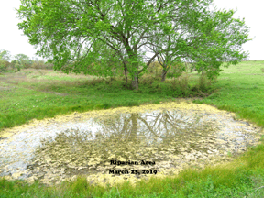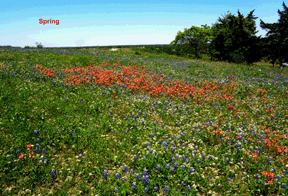 Sunsets, Weather Changes, & Night Skies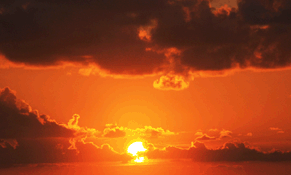 Other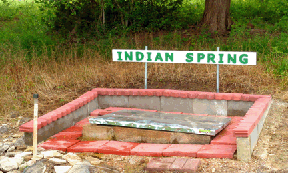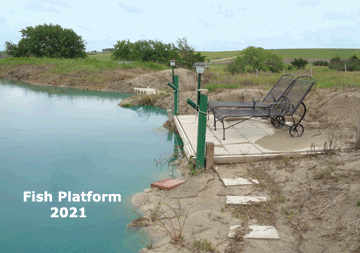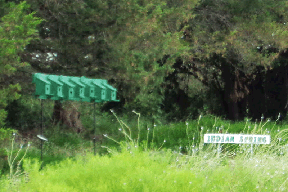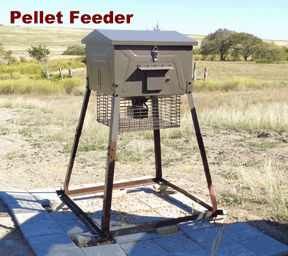 ---

Return to Top